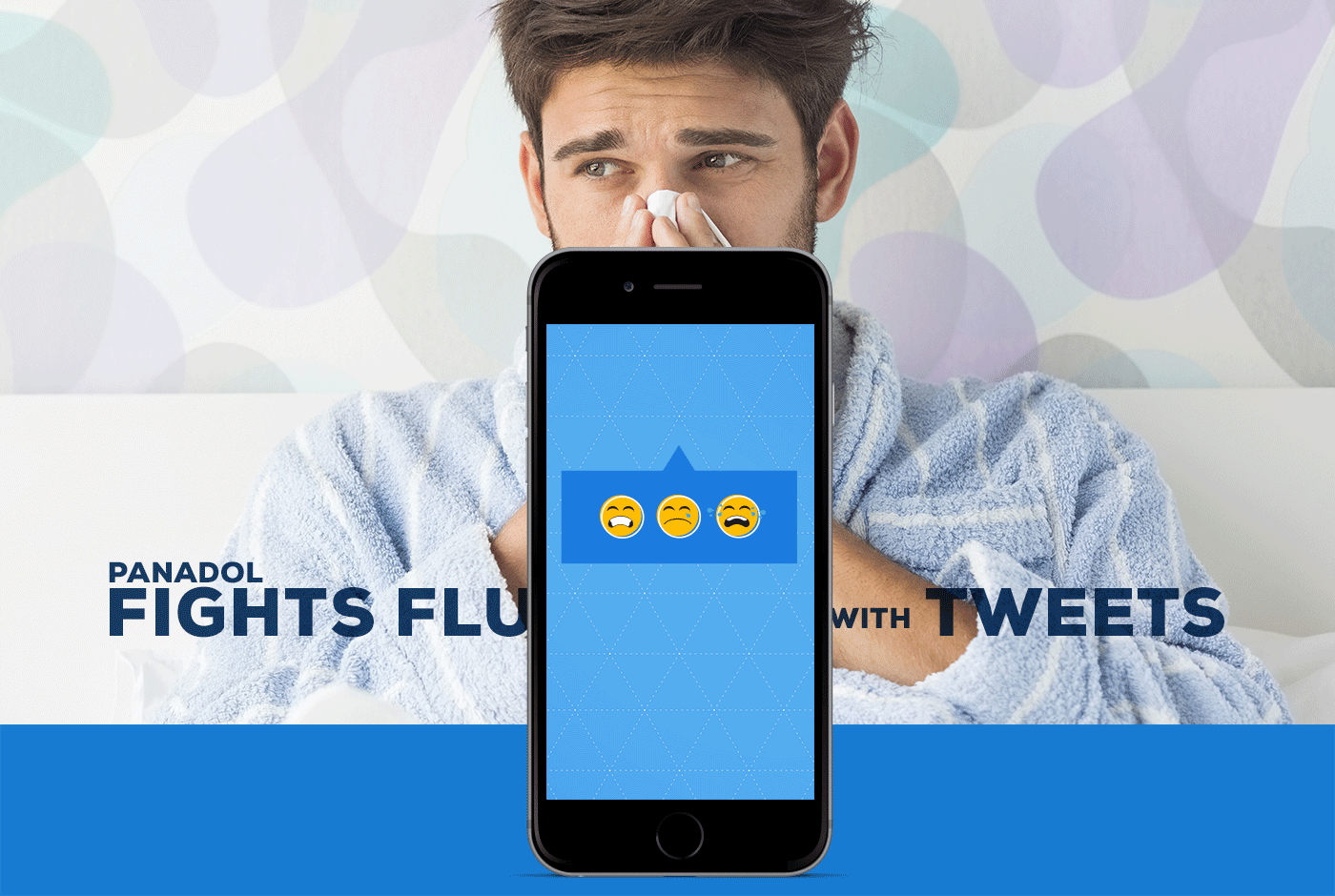 People with flu refrain from the activities they love,
and become increasingly active on social media.
THE IDEA


Through social listening we looked up key hashtags
and found people who had flu. We then discovered
their interests, contacted them and offered them
free activity vouchers, redeemable within 48 hours
(the time it takes for Panadol Cold & Flu to take effect).
THE RESULTS


During the campaign, every single flu victim we contacted
ensured they got over the flu within 2 days, and redeemed
their voucher - a 100% success rate.